Tranquility Woods Program Overview
Our addiction treatment program starts at 30 days. Here at Tranquility Woods, we believe that no two addictions or two individuals are alike. As a result, we are committed to finding a treatment plan that best fits your particular needs. Our primary goal is to help you move past your addiction and lead a healthier life.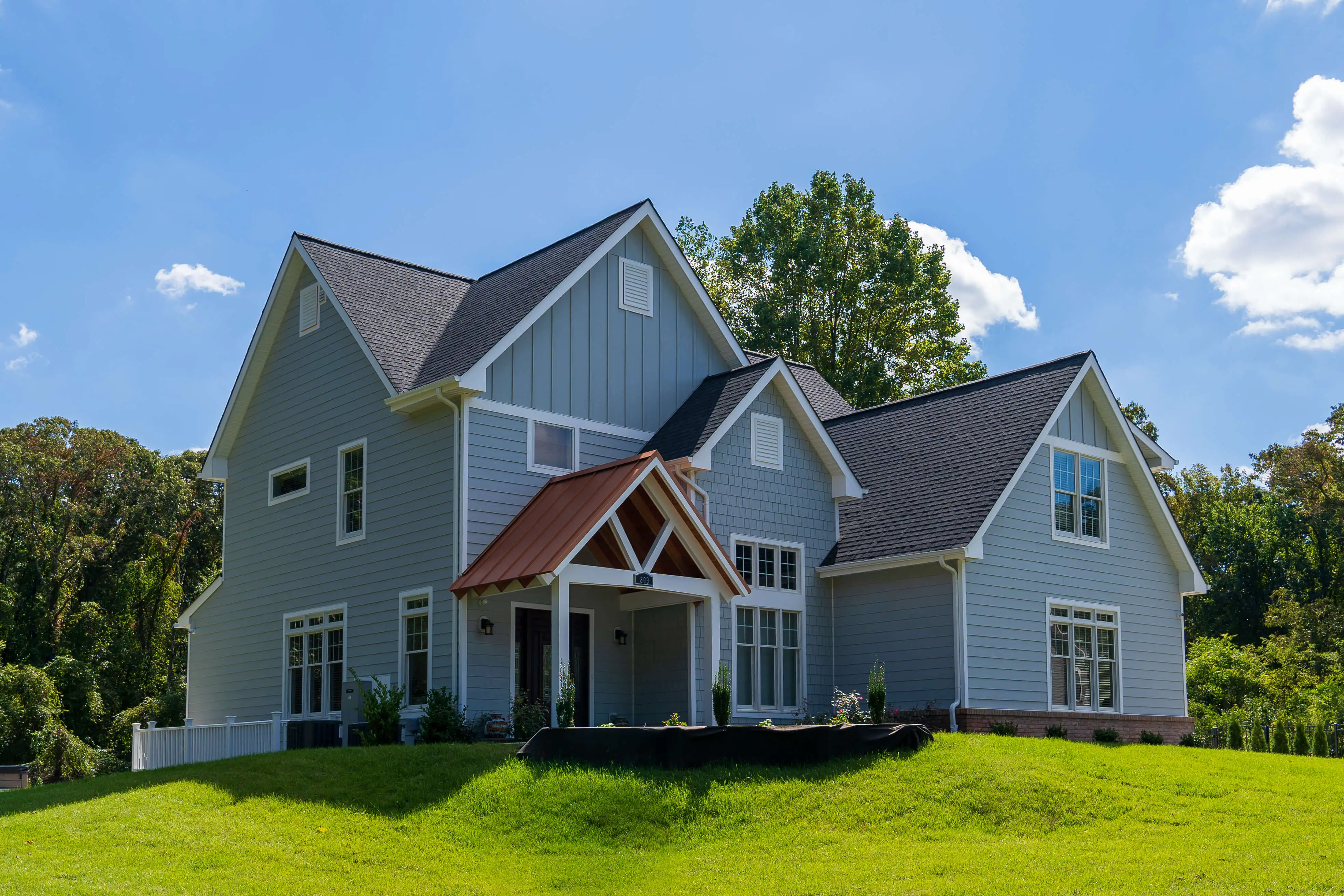 Individual Therapy | Three to Four Sessions Weekly
Individual, one-on-one therapy is the cornerstone of the Tranquility Woods program. Each client is assigned their primary therapist, who they work with for three to four individual sessions weekly. In addition to our private therapy session, we provide one to two individual mental health sessions each week with a licensed mental health therapist. Our clinical program is led by Dr. Sarah Aleem, who has decades of experience treating the underlying causes of addiction.  This individualized approach allows us to understand the causes that drive addictive behaviors. We are one of the only programs on the East Coast that provide this level of individual therapy to our clients.  We can offer this due to our 32-client capacity.
Group Therapy | Daily
In Group therapy sessions, clients recognize that many share their experiences and feelings, which helps to remove the sense of isolation and raise self-esteem. Group sessions encourage clients to help each other accountable. Clients share coping skills and support one another. The group setting provides a safe and supportive environment for individuals to improve interpersonal behavior, communication, and social skills.
Family Therapy | Weekly
Our program offers one-hour private family counseling sessions weekly while in our residential program.
Family Visitation | Weekly
Every weekend we open our facility for family visitation and education.  Clients may invite two adult family members 18 and older every weekend to engage in our program.  Our family visitation schedule varies, so be sure to coordinate with our staff about your specific arrival time.
Mental Health Therapy | Weekly
In addition to our regular individual therapy sessions, our clients work with our team of mental health therapists who specialize in co-occurring disorders. Our team is experienced in treating anxiety, depression, loss, grief, PTSD, and more.
Addiction Psychiatry | As Needed
Every client that enrolls in our program takes our mental health evaluation. We are very experienced in treating dual disorders alongside addiction. In some cases, clients are already working with a psychiatrist or are taking medications for mental health disorders. Our clients have the opportunity if recommended to have a psychiatric evaluation for medication management. Not every client that enters our program needs to have a psychiatric evaluation. Our clients engage in individual and group sessions with a core focus surrounding mental health disorders. Usually, psychiatric evaluations are reserved for clients who have been previously diagnosed with mental health disorders or are presenting symptoms that may require an evaluation. Tranquility Woods utilizes contracted psychiatry for our on-site evaluations.
Acupuncture | Twice Weekly
We provide acupuncture treatments to help rid the body of toxins and chemicals left behind by chemical abuse. Acupuncture is a relaxing and highly effective way to cleanse the body, relieve stress, release toxins, and regain healthy energy and balance in the mind and body. Our Acupuncture Therapy is offered twice a week and is just one of the many holistic techniques we offer to treat the mind, body, and spirit.
Yoga | Weekly
Yoga Nidra, also known as "yogic sleep," is a type of meditation practice that involves achieving a state of consciousness between waking and sleeping. During yoga Nidra, practitioners remain in a state of complete relaxation, allowing the body to rest while the mind remains aware. This practice promotes deep relaxation and inner peace and is often used as stress relief.
Exercise | Daily
Exercise has many physical and mental health benefits and can be especially helpful for people in addiction recovery. Light exercise, such as walking or gentle stretching, can help to reduce stress and anxiety, improve mood, and boost self-esteem. It can also improve sleep and promote overall physical health. In addition, regular exercise can provide a sense of accomplishment and a healthy outlet for pent-up energy and emotions. This can help to reduce the risk of relapse and support the overall recovery process.
Experiential Therapy |Weekly
Adventure therapy involves several activities to help you experience and enjoy life in a way you've probably forgotten about. At Tranquility Woods, we want you to enjoy yourself and (re)discover activities that relax and stimulate you. Activities are planned, though, for security reasons, we do not make those outings public ahead of time. Past outings have included: going to the movies, go-carts, museums, and other fun activities.
Meditation Therapy | Weekly
For clients struggling with substance use disorder, there is an internal battle going on within their body, mind, and spirit. Addiction is often a symptom of unease with oneself or what one is experiencing. Meditation for addiction is a tool that can help clients struggling with substance use disorder explore this discomfort and work through it toward inner peace and leave behind the need for substance abuse.
Private Massage | 30 Minutes Weekly
Massage therapy can be an effective complementary treatment for people in addiction recovery. Massage can help to reduce stress and anxiety, improve mood, and promote relaxation. It can also help to alleviate physical symptoms of withdrawal, such as muscle aches and pains, headaches, and fatigue. In addition, massage can improve circulation and promote overall physical health. Regular massage sessions can also provide a sense of grounding and support and can help to improve self-esteem and body image. Massage therapy is a valuable addition to our comprehensive addiction recovery program.
What is Dual Diagnosis Treatment?
Dual diagnosis refers to a condition where a person is experiencing both a mental health disorder and a substance use disorder simultaneously. Treatment for dual diagnosis typically involves addressing both disorders simultaneously rather than treating one and then the other. This can be done through therapy, medication, and support groups. The goal of dual diagnosis treatment is to help the person manage both disorders and reduce the risk of relapse.
What is Cognitive Behavioral Therapy?
Cognitive behavioral therapy (CBT) is a type of psychotherapy that focuses on the role of thoughts, beliefs, and attitudes in shaping an individual's feelings and behaviors. CBT helps individuals identify and change negative or unhelpful patterns of thinking and behavior, leading to improved emotional well-being and functioning. This therapy is based on the idea that our thoughts, emotions, and behaviors are all interconnected and that changing one aspect can lead to positive changes in others. CBT is often used to treat conditions such as depression, anxiety, and phobias, as well as other mental health disorders.
What Are Some Benefits of Talk Therapy?
Improved communication skills and ability to express emotions
Enhanced self-awareness and understanding of one's thoughts and behaviors
Improved relationships with others
Reduced symptoms of mental health disorders, such as anxiety and depression
Increased coping skills for managing stress and difficult life situations
Improved overall emotional well-being and quality of life.
Why Choose Tranquility Woods?
Our program focuses on the underlying symptoms that lead clients to active addiction. We treat every client on an individual level. Our areas of expertise include trauma, PTSD, anxiety, depression, relationships, and stress management. Our program is designed for individuals who want to seek help for their addiction. We have experience treating business professionals, doctors, lawyers, government officials, teachers, and more. We also have had great success treating young adults in our care. We get to know every client on a personal level to design a treatment plan to help get your life back on track. Our family program is incorporated to help repair strained relationships and family systems.
Our team of medical and clinical professionals works with our clients daily. Our 40-client program is one of the smallest in the country.