Drug addiction rehab in Maryland
Tranquility Woods offers residential treatment for clients struggling with alcohol and drug addiction. Our recovery program provides practical and actionable steps for lasting change.
Our residential program starts at 30 days and includes medication-assisted detoxification.
We believe that alcohol and substance abuse patterns are not the actual problem. We find that, instead, alcohol is acting as a solution. When appropriately treated, lasting recovery can be achieved. Listed below are some of the areas of focus we address while clients are in our care. Each client has unique and sometimes complex issues that can be worked on while surrounded by a caring, supportive, and expert staff. We use measurable goals to track progress while in treatment and develop a custom aftercare plan for each client, to build on the foundation we help our clients create.
Common addictions we treat
Prescription opioids
Heroin / Fentynal
Cocaine
Methamphetamine
Benzodiazepines
MDMA (Ecstacy)
Inhalants
Addiction and mental health treatment
Anxiety
Depression
Trauma
PTSD
Grief
Stress Management
Sleep Regulation
Medication Management
Treating drug addiction and mental health conditions
The integration of addiction and mental health treatment recognizes that these issues often interact and influence each other in complex ways. By approaching them together, healthcare providers can offer more nuanced and effective care. Failure to recognize and treat both aspects can hinder recovery and may lead to repeated cycles of relapse and remission.
What is dual diagnosis treatment?
Dual diagnosis refers to both a mental health disorder and a substance use disorder. According to the Substance Abuse and Mental Health Services Administration (SAMHSA), in 2018, 9.2 million U.S. adults experienced mental illness and a substance use disorder.
We've treated 1000's of client's since opening in 2014.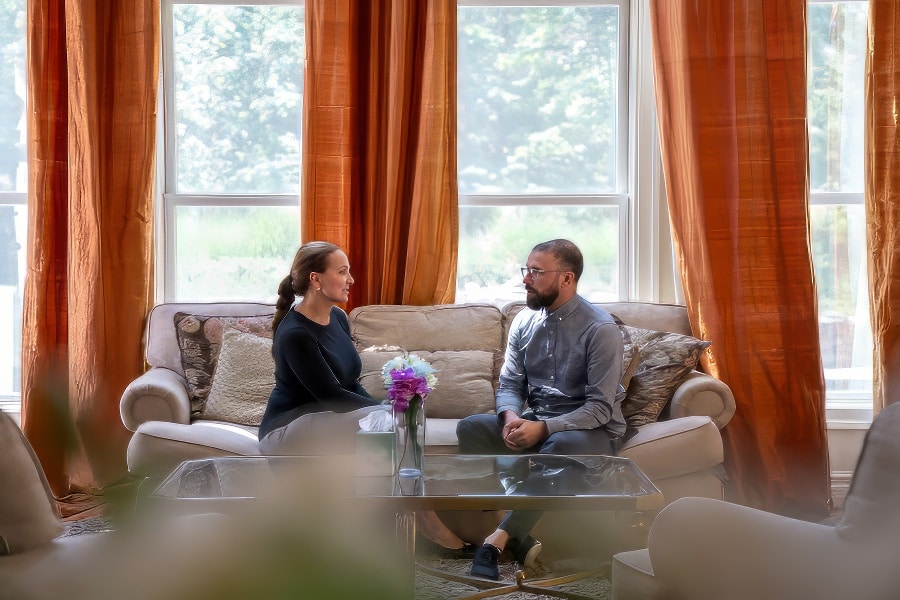 Flexible residential length of stay
Our minimum treatment stay is 30 days which allows us the time to create a comprehensive treatment plan and address any mental health conditions.
Our program starts at 30 days and includes a comprehensive medical detox and treatment.
3-4 individual weekly sessions
---
Our program has extension options up to 90 days. Extension usually requires additional cost.
Additional weekly therapy
Additional psychiatry appointments
Speak with our team for pricing.
---