Fozia Ahmed
Family Nurse Practicer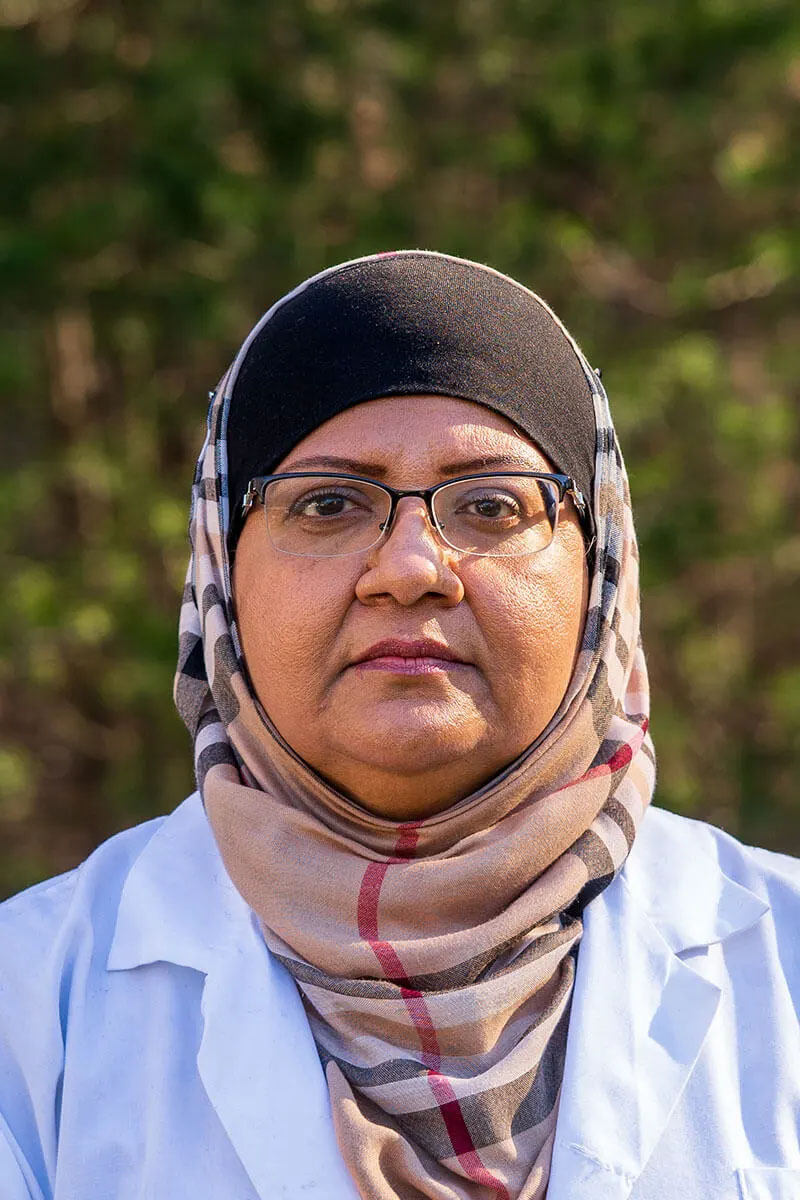 Residential Treatment Staff
---
Fozia Ahmed stands as a beacon of dedication and expertise in the healthcare field, bringing over three decades of experience to her role at Tranquility Woods. As a Board-Certified Family Nurse Practitioner (FNP-BC), Fozia not only works autonomously but also collaborates seamlessly with fellow healthcare professionals to provide client-centered care.
Her educational journey began at North Dorchester High School, where she graduated in 1985. Pursuing her passion for nursing, Fozia acquired her Associate's degree in Nursing in 1991. Her commitment to continuous learning led her to Stevenson University, where she achieved her Bachelor of Science in Nursing in 2008. A decade later, she advanced her credentials with a Master of Science in Nursing, specializing in the Family Nurse Practitioner Program, from Chamberlain University College of Nursing.
Throughout her career, Fozia has garnered comprehensive experience spanning various domains. She has over twenty years of service in medical-surgical and subacute environments, both in hospital settings and skill rehab facilities. Additionally, her 12 years at Sheppard Pratt Health System allowed her to gain invaluable insight into mental health care.
Beyond her professional commitments, Fozia's dedication to the community shines through her volunteer work. She generously offers her expertise at the Community Health Clinic in Catonsville, providing essential medical services to underserved community members, including those uninsured, entirely free of charge.
Her vast experience, unwavering commitment to patient care, and charitable contributions to the community make Fozia an invaluable asset to the Tranquility Woods team and the broader healthcare landscape.